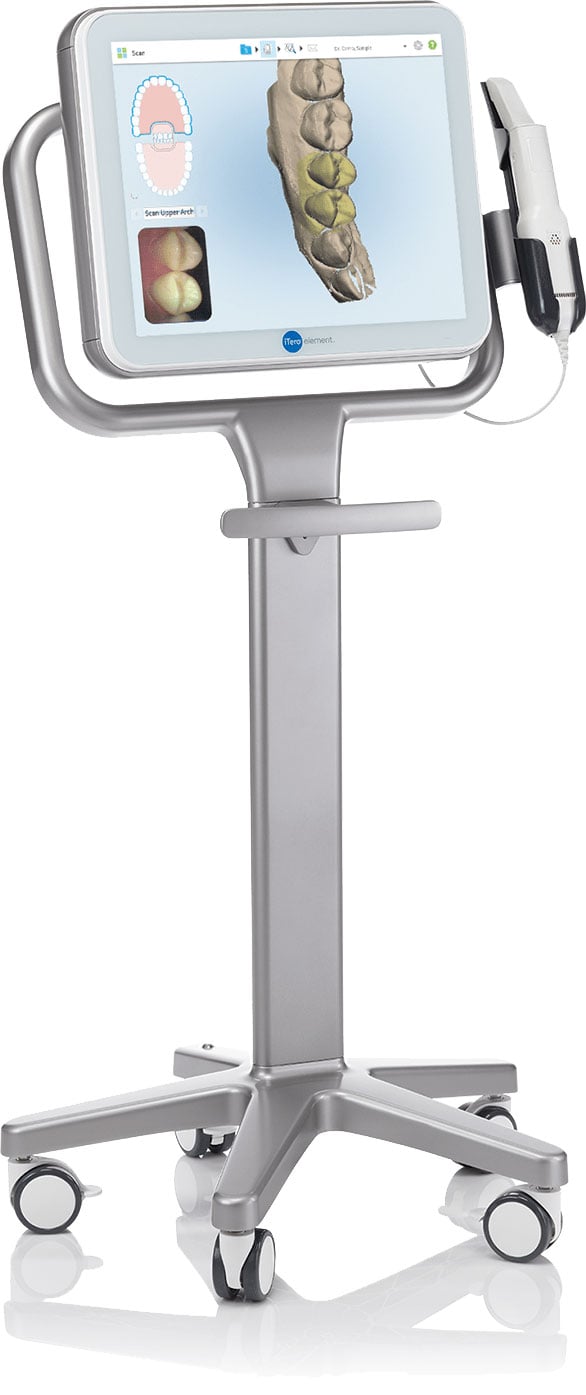 Proud Owners of an iTero® Element™ Intraoral Scanner
The iTero Element Scanner is a state-of-the-art digital impression system in Roselle, IL that eliminates the need for messy putty in your mouth. With our iTero Element Scanner, we can digitally capture a detailed 3D model of your teeth and gums. Not only is this process far more comfortable than the old putty based impressions, but it's faster and can offer a clinical endpoint.
---
Digital Radiographs (X-rays)
At Modern Essence Dentistry, we choose carefully which and when radiographs are taken. There are many guidelines that we follow. X-Rays allow us to see everything we cannot see with our own eyes. X-Rays enable us to detect cavities in between your teeth, determine bone level, and health of bone. We also examine the roots and nerves of teeth, diagnose lesions such as cysts or tumors, as well as assess damage when trauma occurs.
Dental x-rays in Roselle, IL are invaluable aids in diagnosing, treating, and maintaining dental health. Exposure time for dental x-rays is extremely minimal. At Modern Essence Dentistry, we utilize Digital Imaging Technologies within the office. With digital imaging, exposure time is about 50 percent less when compared to traditional x-rays.
The advantages of digital imaging enables us to not only store patient images, but also enables us to quickly transfer them to appropriate specialists or insurance companies.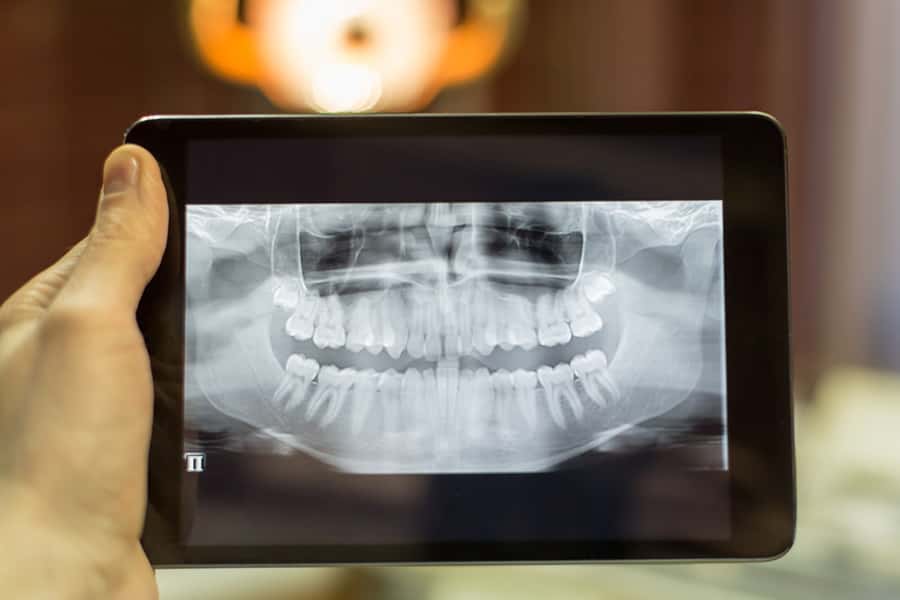 ---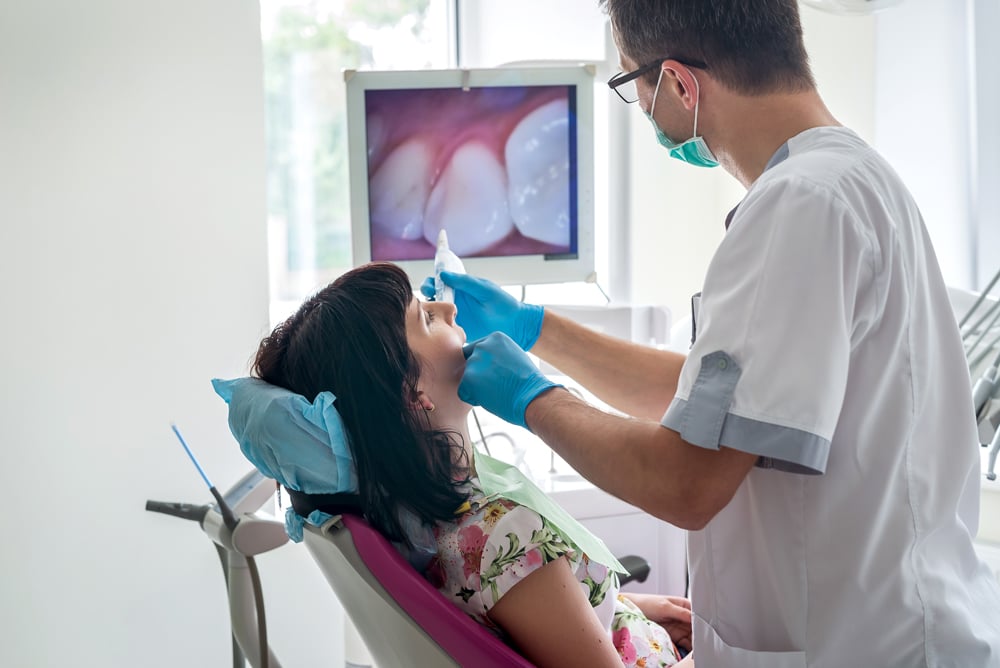 Intra-Oral Camera
An intraoral camera is a highly advanced innovation in dentistry that allows us to get a close-up view inside your mouth.The intraoral camera handpiece is approximately the size and shape of a dental mirror. It has a built-in light source, so it gives us easy-to-see video and still pictures at our dental office in Roselle, IL.
We can zoom in on one tooth or give you a video tour of your entire mouth. The images are displayed on a television or computer monitor, so you'll be able to see problems such as worn or broken dental fillings, cracked teeth, plaque deposits, cavities next to fillings, gum disease, or excessive wear. And after we've treated your dental condition, the intraoral camera lets you see, up close, your beautiful, healthy teeth and gums.
Images captured with an intraoral camera can often be printed out for you to take home or for us to store with your dental record. They can also by sent to specialists and insurance companies.
The intraoral camera allows you to be an active partner in your dental treatment at Modern Essence Dentistry by enabling you to see what we see inside your mouth. With a clear understanding of your dental conditions, you'll be able to make treatment decisions with confidence.