Brainard G. Llanes, DDS, FICOI
Dr. Brainard Llanes graduated from University of Illinois at Chicago College of Dentistry in 2002 after receiving his Bachelors of Science degree at the University of Illinois at Champaign/Urbana in 1995. He worked at Rush University Hospital for several years under Dr. Judith Lubosky, PhD. in the Department of Obstetrics & Gynecology. Dr. Llanes dedicated his time researching the immune system's effects on premature menopause and unexplained infertility. He successfully published several papers in medical journals.
After graduating from dental school, Dr. Llanes devoted his time in mastering the arts of dental science as well as attending continuing education courses, such as endodontics, orthodontics, oral surgery, dental implants, and cosmetic dentistry. Dr. Llanes is also a certified Invisalign-trained provider.
Dr. Brainard Llanes is recognized in "America's Top Dentists" and "TopDoc Roselle". He is a member in good standing with the American Dental Association, Illinois State Dental Society, International Congress of Oral Implantologists, International Association for Orthodontics and the International Dental Implant Association.
Dr. Llanes is recognized as a highly-qualified implant dentistry practitioner. He is honored to have earned his fellowship with the IDIA and ICOI.
His staff and patients admire his utmost professionalism and easygoing manner. Dr. Llanes enjoys seeing patients of all ages. He is exceptionally dedicated to treating his patients with patience and respect, while providing the best dental care available. Dr. Llanes takes pride in his work and insures that his patients are 100% pleased with their treatment. In addition to providing exceptional dental care to his patients, he values giving back to the community. He has participated in numerous community events such as Dentistry for the Heart, a nonprofit organization to provide dental services to underserved communities. Dr. Llanes and his wife, Maryann also travel to the Philippines every year to host a free dentistry day to local communities. In his spare time, Dr. Llanes enjoys swing and salsa dancing, working with computers, and spending time with his wife, Maryann.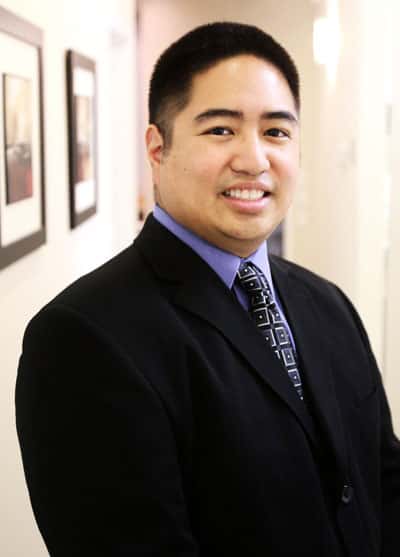 ---
Paul Litvin, DDS, MS
Dr. Paul Litvin graduated from University of Illinois at Chicago College of Dentistry in 1969. Following dental school, Dr. Litvin pursued his Master Degree in Periodontics at Case Western Reserve University, Cleveland, OH in 1972.
He is in good standing with American Dental Association, American Academy of Periodontology, Midwest Society of Periodontology, Illinois Society of Periodontists, and International Congress of Oral Implantologists.
Dr. Litvin's primary focus, as a periodontal specialist, is the diagnosis, treatment and prevention of gum disease as well as cosmetic procedures to enhance your smile. He is dedicated to optimizing patient's oral health to make their teeth last a lifetime. Dr. Litvin finds it extremely rewarding to see his patients satisfied with their teeth restored to a healthy condition. He enjoys working at Modern Essence Dentistry due to the friendly and caring attitude of his co-workers as well as seeing how Dr. Llanes takes the same great care and concern that he does in his patients.
In his spare time, Dr. Litvin enjoys biking, playing tennis, reading, going to plays/movies, and traveling. He loves spending time with his family, especially his 3-year-old grandson.